Acupreassure
Acupressure is a form of Traditional Chinese Medicine (TCM) which relies on applying pressure to certain points of the body to relieve the symptoms of various complaints. It is also a form of bodywork; many massage therapists integrate acupressure into their repertoires to better serve their clients. An acupressure session typically leaves the client feeling energized, and hopefully less stressed as well. When performed by a competent professional, acupressure can also relieve an assortment of symptoms.
Read more...
​Deep Tissue Massage
A natural pain killer that truly relaxes the tension of your tissues and muscles.

A treatment that focuses on tissues underneath the surface of your top muscles.
It is specially designed for athletes and anyone involves in heavy physical duties or
with sustained physical injury. Deep Tissue massage is applied to both the superficial
and deep layers of muscles, fascia and other structures. Trigger Point Massage
Probably one of the best treatments to relief your pain.

​
Trigger point massage would help relief unexplained frequent pain from muscle knots, and areas around them. Our therapists will locate and deactivate your knots usin finger pressure to retrieve your physical health and comfort.
---
Acupuncture cupping
Acupuncture cupping
is a type of traditional Chinese medicine. During this procedure, instead of the skin being stuck with needles, it is sucked into special cups. To do this, a flame is usually inserted into a cup before the rim of it is placed on the skin. The fire removes the oxygen, which creates a vacuum and sucks the skin into the cup. Acupuncturists claim that this procedure can increase circulation, relieve pain, and remove toxins from the body.
Read More...
---
Hot Stone
Emphasize the key points on the body with smooth, hot stones. In this great, warm treatment, hot stones are placed in water and heated up to place on specific points on your back to focus to your needs. The heat would help you to relax and warm up the tight muscles to allow our therapist to place more impact on your body in a deeper and more effective way during the treatment.

Thai Massage
On of the ancient effective methods to boost up your immune system, dated back
long before nutrient supplements.

As one of the oldest methods developed by Buddhist monks, Thai massage helps
activating the capacity of your body to heal itself and to promote better health
and well-being. It incorporates the philosophies surrounding the Chinese concept
of acupuncture and combines these philosophies with the stretching exercises done by
yogis in India. Its ultimate goal is for you to to attain spiritual enlightenment and harmony.

​ Shiatsu
A Japanese treatment using "figure pressure" as suggested by the name itself.

A treatment originated from Japan using finger and palm pressure, stretches, etc.
It helps you to release stress, muscle pain, nausea, anxiey and other negative energies. ​

---
Powered by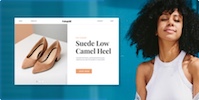 Create your own unique website with customizable templates.